Which Brand should definitely consider Xiaohongshu?
Compared to the relatively cold way of online shopping on e-commerce platforms, female consumers now prefer a more interactive and satisfactory experience as offered by the Xiaohongshu app.
Through KOLs sharing products and recommendations on the platform, consumers feel a  greater sense of trust. This also bridges the gap between brands and their customers,  building better customer relations.
In this video, our marketing coach, Cynthia will talk about how brands can utilize Xiaohongshu as branding and why brands should definitely consider Xiaohongshu.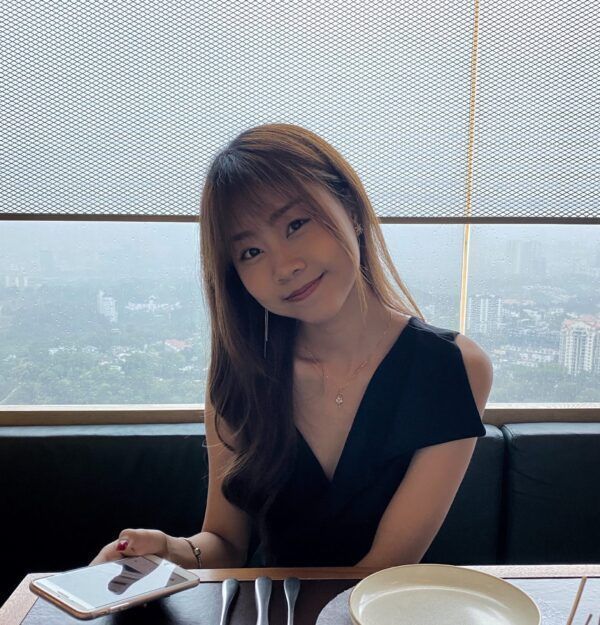 Cover topics:
Xiaohongshu; Basics and Features of Xiaohongshu; Why Xiaohongshu?
◆ Cynthia Chan
Xiaohongshu Marketing Coach
Cynthia is a passionate and innovative social media strategist. Her creative mind is helping brands speak to young millennials in China via Xiaohongshu, WeChat, Douyin etc.
She is now Xiaohongshu marketing coach with China Marketing Academy. She is also a trilingual content copywriter (in English, Mandarin and Cantonese) and short video planner.
The growth in usage of Xiaohongshu for branding
In the past few years, new brands such as Perfect Diary, Zhong Xuegao, Maia Active and so on have grown their fan base on Xiaohongshu.
There are also big brands such as Gucci, Blackmores and Olay Active in Xiaohongshu.
Young people love it and become a representative of new consumer brands. 
Xiaohongshu has also became an important position for boosting new consumptions and empowering new brands.
As of October 2018, Xiaohongshu has more than 150 million users. The platform is specifically popular among the younger generation, with the majority of users born after 1990.
As of August 2020, Xiaohongshu has grow significantly and has more than 100 million of active users.
78% of the new users are female
73% of the users are from 90's
There are more than 45,000 of new notes created every single day.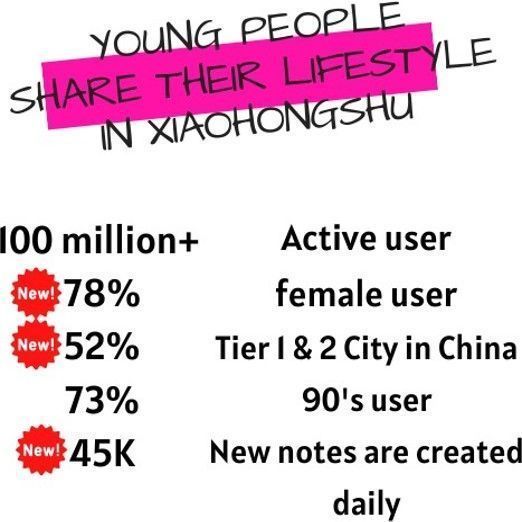 Why Youngster nowadays love Xiaohongshu?
This is because there was tons of  information they can find from head to toes in Xiaohongshu. The information can be in the form of word, video, photo and even live now. A short video of introducing a new launch product is more easy to catch people eye ball.
Brands can use content & interaction with user to deliver brand stories and establish user connections
There are more than 30,000 of enterprise/business account active in Xiaohongshu
43,000 of official brand page in Xiaohongshu
30,000 of daily tag notes
Brands can use their own brand story and content to build connection with users and interact with them. Big brand like Olay, they will do giveaway during festival to interact with consumers.
People believe the advertisement and brand in Xiaohongshu.
More than 10 millions of real consumer experiences from users have combined into the world's largest consumer "word-of-mouth" library, making Xiaohongshu a "think tank" valued by the brand.
L'Oreal Cheif User Officer, Stephan Wilmet once said, "At Xiaohongshu, we can directly listen to the real voice of consumers. Real word-of-mouth is the most solid link between the brand and consumers.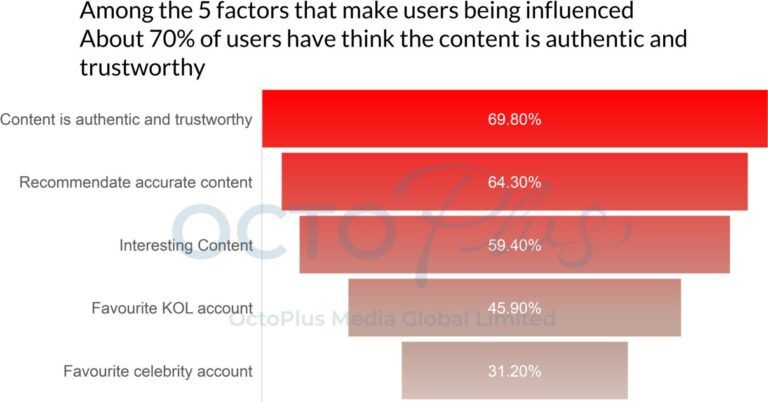 Xiaohongshu users are potential customers
Based on Xiaohongshu 2020 live report, Xiaohongshu users have strong consumption and high "stickiness".
A real example from Xiaohongshu live, GUCCI pop-up store live has made nearly 2 million of sales in one round of live.
Xiaohongshu is one of the powerful e-commerce platform to help a brand build awareness, reputation and sales.
Brands and businesses looking to enter to Chinese market should definitely consider utilizing Xiaohongshu as a part of their social media and marketing strategy.
Learning from China Marketing Academy? You will never regret doing so because you will:
Equip yourself with the latest trends and strategies and develop your career by producing better marketing results for your company.
Expand your knowledge of Chinese digital marketing by learning new skills and filling in the gaps.
Create more possibilities for yourself. Understanding the ins and outs of effective marketing in China is important for any organization seeking to grow internationally.
Join us as we continue to share! Keep up with the latest videos and news by following us on Facebook and LinkedIn, subscribe to our YouTube channel.
Talk to our team.
It's a team with one single shared goal, which is our client's success. Deliver results for your business now. 
 Email: bd@octoplusmedia.com