Types of WeChat Advertising l Introduction to WeChat Advertising
WeChat is more than a messaging and social media app – it is a lifestyle for over one billion users across the world. Chat and make calls with friends, read news and use local services in Official Accounts and Mini Programs, play fun games with friends, enjoy mobile payment features with WeChat Pay, and much more.
Most of the users will use WeChat to share their daily life in WeChat Moments, reading articles through Official accounts and access to mini-programs. So how do enterprises advertise in WeChat?
In today's lesson, our WeChat marketing coach, Karen will introduce and guide you through the basics of WeChat Advertising and types of WeChat Advertising.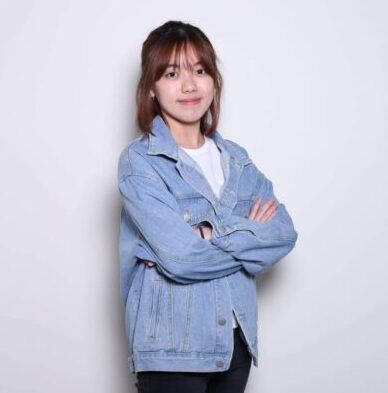 Cover topics:
WeChat official account creation, content management, WeChat ads solution, etc.
◆ Karen Ho
WeChat Marketing Coach
Karen is a skillful Digital Marketing Specialist, expertise in Google Ads, Facebook & Instagram Ads and YouTube Ads for industries i.e. Banking, Tourism, Property, E-commerce and Health service.
Experience in managing and setup client's multi-channel digital campaigns on different platforms, create insights based on the performance.
Types of WeChat Advertising:
WeChat Moments Ads are the equivalent of Facebook ads appearing on the timeline. It is great to build brand awareness and encourage user engagement.
WeChat moments ad have regular ads and basic card ads, regular ads consists of different type of format and features, for example, single image, multi-image, video, special interaction by mentioning friends, cta button with mini-program, coupon promotion, link to store and follow the official account.
Card ads create an attention-catching "branding zone" in moments feed. Here are the different features available with this format: card ad, video card, cta button ad.
Also, WeChat offers special formats and features such as A/B option, full-frame, etc. to selected advertisers, which allow more interactive actions to engage with the users.
WeChat Official account ad
Data shown average of WeChat article reading per month is equivalent to reading a book. WeChat official account ads consist of 3 major formats which are in-article ads, bottom ads, and mutual selection ads. The advertisement content including visuals, cards or text below or between the article, in-article or bottom ads. Mutual selection ad works by advertisers must apply for the ad spot to their chosen provider/official account holder, usually an influencer (KOL). The advantage of this advertising model is signified by the precise reach-out to the brand's designated target audience.
The mini-program banner ad is quite similar to the official account ad, it is within the WeChat mini-programs or the Mini Games.  The owner of the Mini Program configures the location where the ad appears. The image usually used in the mini-program banner ad; incentive ad (video) only in WeChat mini-games while pop-up ad appears in image format.
Objectives of WeChat Advertising
Now, you have learned about the types of WeChat advertising and how the advertising helps enterprises to achieve their goals. When a user clicks through moments, official account or mini-program ads, it can redirect users to a mini-program or online store page or an H5 page full of information content, even the users can redeem coupons.
In a conclusion, WeChat advertising can help to promote events, products, or services, build awareness of a brand, even increase traffic and engagement with the users.
If you want to know more about how to apply and how these advertisements work in our next video, please follow us and subscribe!
Learning from China Marketing Academy? You will never regret doing so because you will:
Equip yourself with the latest trends and strategies and develop your career by producing better marketing results for your company.
Expand your knowledge of Chinese digital marketing by learning new skills and filling in the gaps.
Create more possibilities for yourself. Understanding the ins and outs of effective marketing in China is important for any organization seeking to grow internationally.
Join us as we continue to share! Keep up with the latest videos and news by following us on Facebook and LinkedIn, subscribe to our YouTube channel.
Talk to our team.
It's a team with one single shared goal, which is our client's success. Deliver results for your business now. 
 Email: bd@octoplusmedia.com