Introduction to WeChat Channels l How to create WeChat Channels and link to Official Account?
Previously, we have introduced WeChat Channels. WeChat Channels is a new short video platform within WeChat itself. Users can create and share short videos and photos on their own WeChat Channel.
Do you know that you can link WeChat Channels to your Official Account? In this video, our WeChat marketing coach, Karen will teach you how to create WeChat Channels and link WeChat Channels to your WeChat Official Account.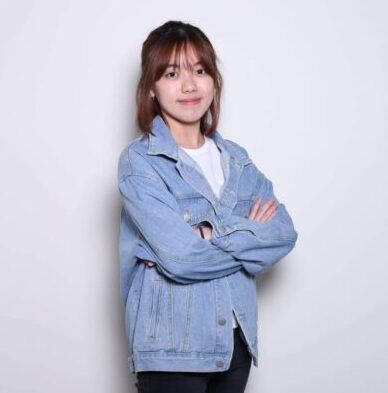 Cover topics:
WeChat official account creation, content management, WeChat ads solution, etc.
◆ Karen Ho
WeChat Marketing Coach
Karen is a skillful Digital Marketing Specialist, expertise in Google Ads, Facebook & Instagram Ads and YouTube Ads for industries i.e. Banking, Tourism, Property, E-commerce and Health service.
Experience in managing and setup client's multi-channel digital campaigns on different platforms, create insights based on the performance.
How to create WeChat Channels and link to official account?
Firstly, register WeChat channels by applying to post from a WeChat personal account.
Click on the camera icon on the top right of the screen, then fill in all the information.
Once video profile/account is created, you will be able to start posting.
But wait, "I did not see any Channel section on my WeChat account?" As it stands, not all accounts can create their own WeChat Channel. The feature is still being tested, and publishing privileges haven't yet been extended to every account.
For business purposes, you can link it to your brand's Official Account. This will turn your WeChat Channel into an Official WeChat Channel for your brand, which you can then use to promote your business. To do this, you will have to follow these steps: (show example)
Step 1: Click on the dashboard icon on the main menu in the WeChat Channels feed.
Step 2: Click on the '…' icon in the Channels dashboard to access the settings menu.
Step 3: Click on the 'Verify' option and select 'Corporate verification'. This will start the process of verifying your account as an official brand.
Step 4: Then, a QR code should appear on your screen. An Official Account admin, the person who opened your brand's Official Account, will then need to scan that code from their phone. If you're the Official Account admin, scan the code from another device. If not, you'll need to make sure that you're with the admin when you go through this verification process. Once the admin has scanned the code, your personal account's WeChat Channel will now function as your brand's Official WeChat Channel.
Now you can start posting content to it!
Learning from China Marketing Academy? You will never regret doing so because you will:
Equip yourself with the latest trends and strategies and develop your career by producing better marketing results for your company.
Expand your knowledge of Chinese digital marketing by learning new skills and filling in the gaps.
Create more possibilities for yourself. Understanding the ins and outs of effective marketing in China is important for any organization seeking to grow internationally.
Join us as we continue to share! Keep up with the latest videos and news by following us on Facebook and LinkedIn, subscribe to our YouTube channel.
Talk to our team.
It's a team with one single shared goal, which is our client's success. Deliver results for your business now. 
 Email: bd@octoplusmedia.com