China DSP Advertising – Programmatic Media Buying | China Data Bank
A Demand Side Platform (DSP) known as an automated ad buying platform where marketers and agencies go to buy digital ad inventory. Advertisers can take use of a wider ad inventory with DSPs to maximise their targeting of sizable audiences. The ad inventory examples include banner ads on websites, in-stream video, mobile ads on mobile website and application, DSP also integrated into a number of ad exchanges.
We offer China Data Bank DSP, a programmatic advertising platform for running targeted, measurable and engaging ads that turn your audiences into customers.
DSP Programmatic Advertising
Programmatic display advertising, commonly referred to as banner advertising, enables businesses to target a wider range of websites and platforms with their adverts. Programmatic media or biddable purchasing is more cost-effective in China than direct or third-party DSP. With the help of this ad automation, it allows your current networks to reach Chinese users more effectively at every stage of the purchasing process, leading to more retargeting possibilities and ultimately higher customer retention.
The targeted China media and super ads platforms: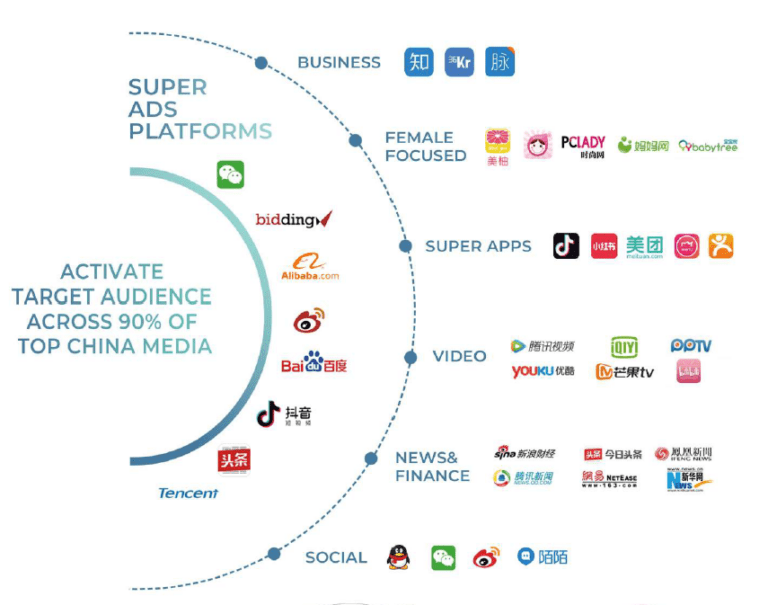 China Data Bank™ (CDB) is an UnDMP we focus on building partnership with various data providers across China to source the best-in-class data to create bespoke solution for every single advertising campaign. We have comprehensive audience profiles available across dimensions and industries for the target audience such as mobile user group, consumer group and tourist group. CDB provides high-quality and right data to reach more specific audience in China market. While DSP helps advertisers to run programmatic ad campaigns across channels, formats, geos, and business verticals.
CDB Target Audience: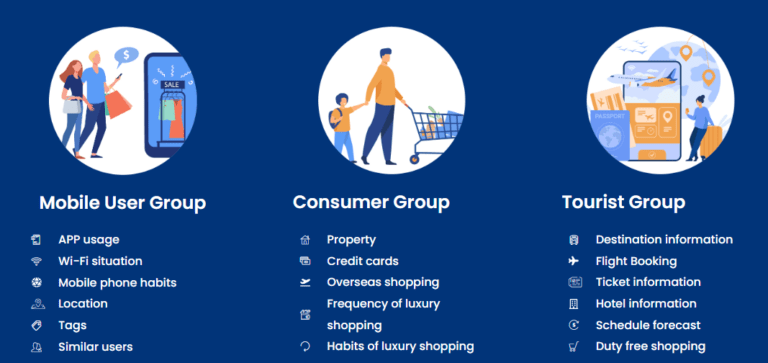 With CDB + DSP Solution, it helps to boost your campaign performance with high conversion result! Our data is supported by strong data partners like:
UnionPay: With real database as a core, over 40 billion transactions, 1⁺ billion cardholders, 8⁺ bank cards, 80 million merchants and 300 million POS machines, covered 170 countries and regions.
Online Travel Agents: CDB collaborates with China's top OTA platforms and government departments to obtain accurate passenger travel data and can be used in all platforms.
Mobile Phone Manufacturers: Cooperate with mobile phone manufacturers such as China Mobile, China Unicom and China Telecom operators to accumulate massive data, applying deep insight identify several unique labels.
CDB is a joint initiative between OctoPlus Media & China Trading Desk.
Engage your audience with ads automatically personalized to them now! Contact us for more details or consultation.
Talk to our team.
It's a team with one single shared goal, which is our client's success. Deliver results for your business now. 
 Email: bd@octoplusmedia.com