JD.com: China Popular Ecommerce B2C Online Platform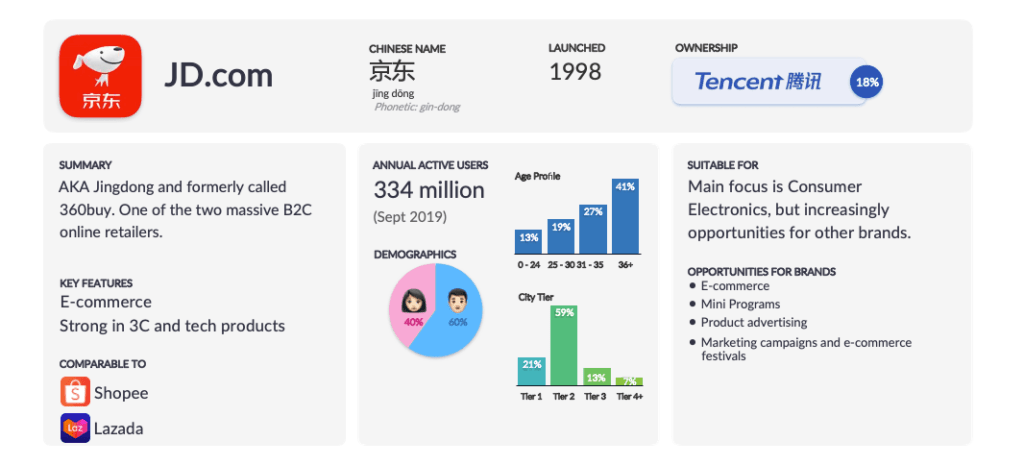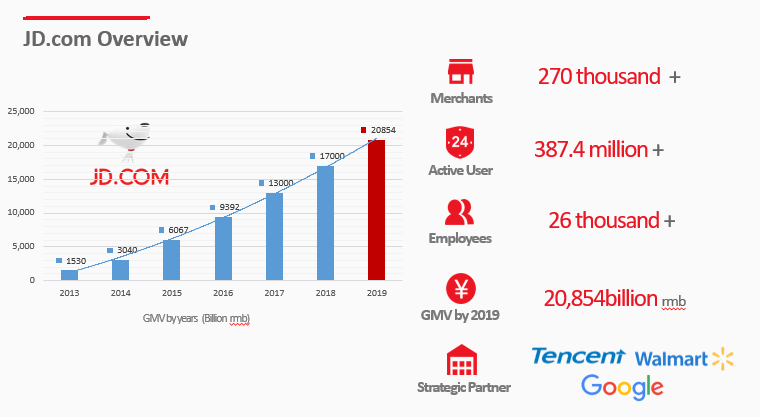 JD.com Overview:
More than 270 thousand available in the platform
More than 387.4 million active users
More than 26 thousand of employees
RMB 20,854 billion GMV by year 2019, increasing rapidly throughout the year
Strategic partners include Tencent, Walmart and Google
JD.com provides various avenue for advertising, head over to our newly created ad repository to find all available ads or contact us to explore further partnerships.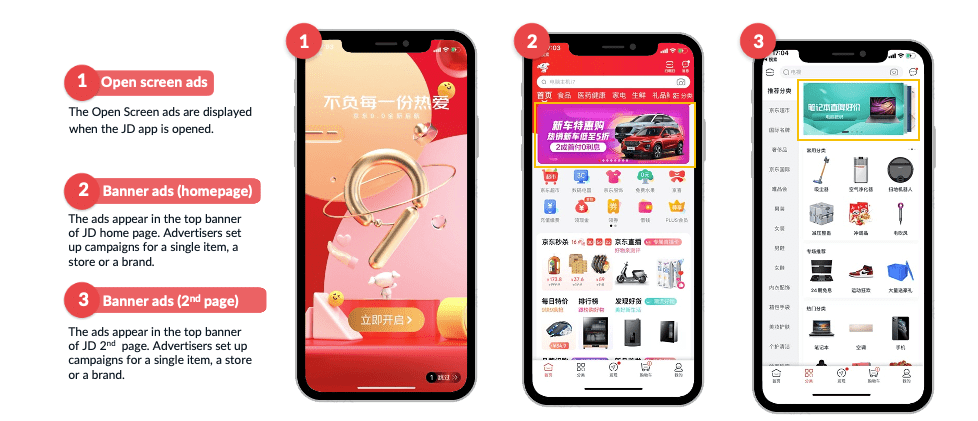 Foundation of Cross-Border E-commerce in China
High quality products made overseas are becoming consumer favourites with the enormous growth in Chinese consumers' spending power. With specialized regulatory policies, import barriers will be reduced and more flexible channels will be provided for overseas brands to enter China. The cost of entering the Chinese market is reduced due to simplified chain requirements and preferential tax policies.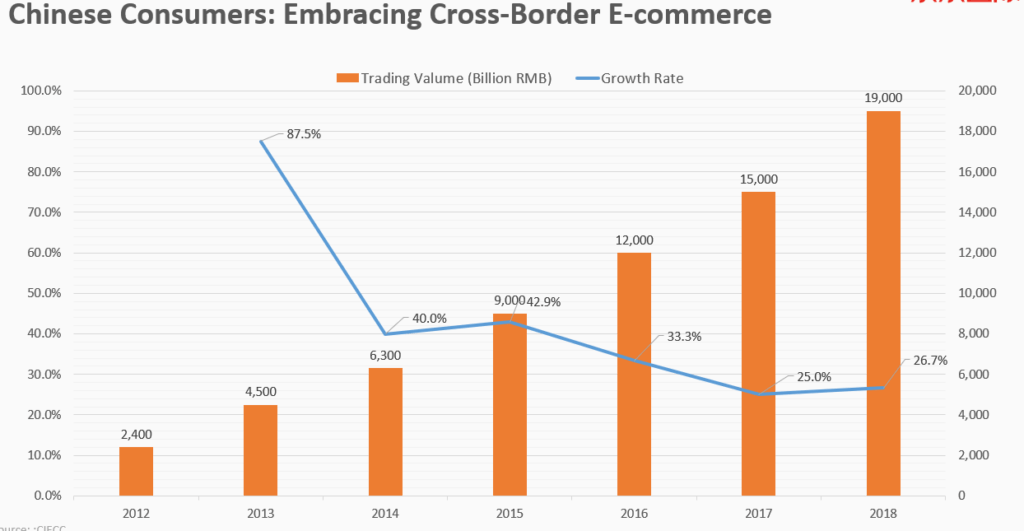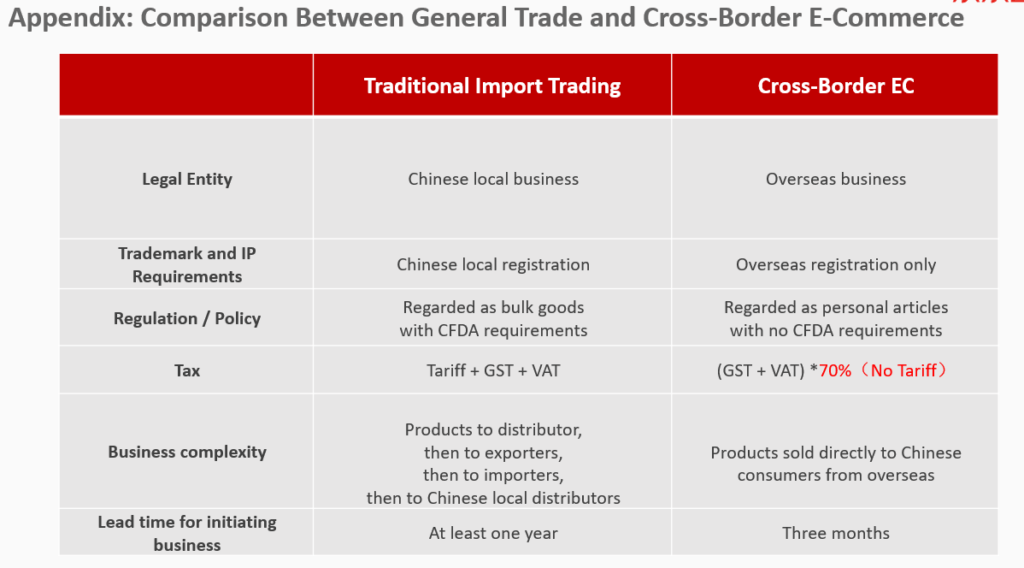 JD Worldwide
JD worldwide is a leading cross-border e-commerce platform in China and was launched in April 2015. In September 2016, JD Worldwide opens its cross-border logistics service to third party merchants on its platform.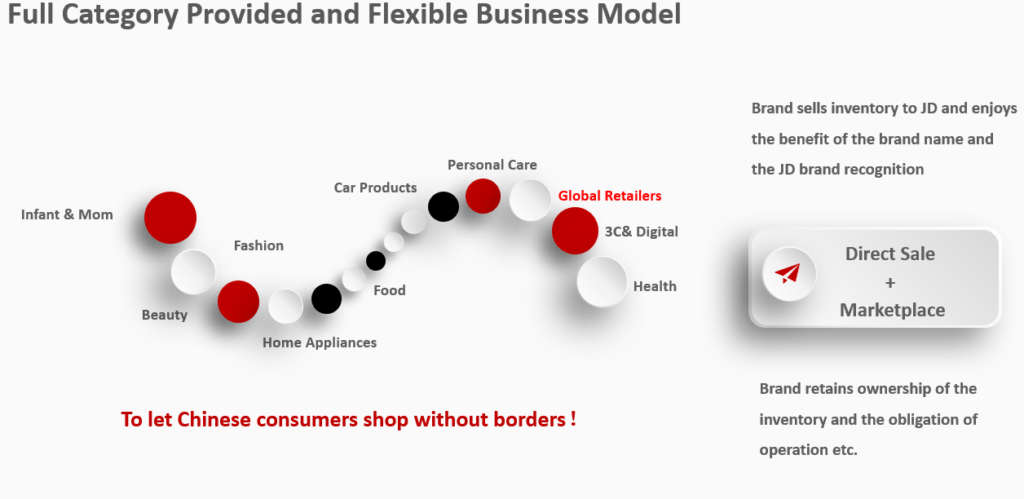 JD Worldwide allows Chinese consumers to shop without borders. Not only that, Brands that sell inventory to JD can enjoy the benefit of brand name and JD brand recognition. Brands retain the ownership of the inventory and obligation of operation.
For cross-border service, there are two business modes: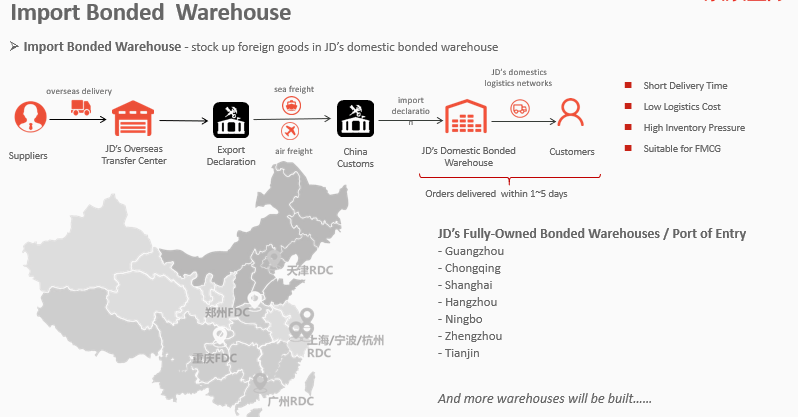 Import bonded Warehouse: Foreign goods could be stocked up in JD's domestic bonded warehouses, which could effectively shorten the delivery time and lower logistics cost. The orders can be delivered within 1 to 5 days. As of now, JD provided 7 bonded ports and 8 boned warehouses in China and more warehouses will be built in the future, covering more regions in China.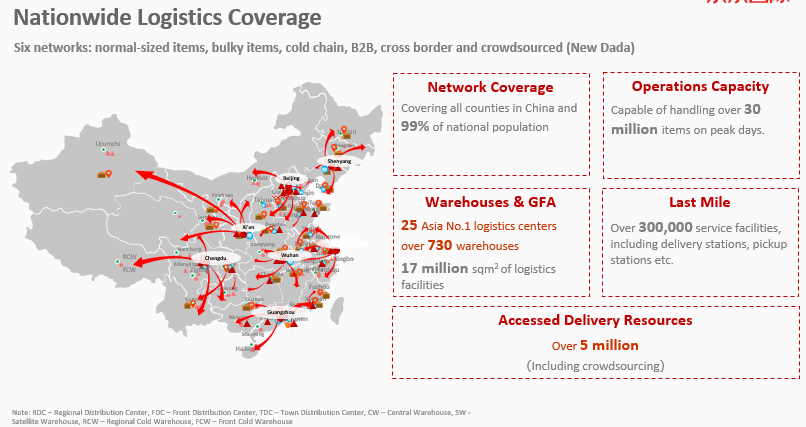 JD Logistics have more than three hundred thousand last-mile service facilities and 12 million square-meter of logistics facilities, covering all regions in China and 99% of national population, having the capability of handling more than 30 million items in one day.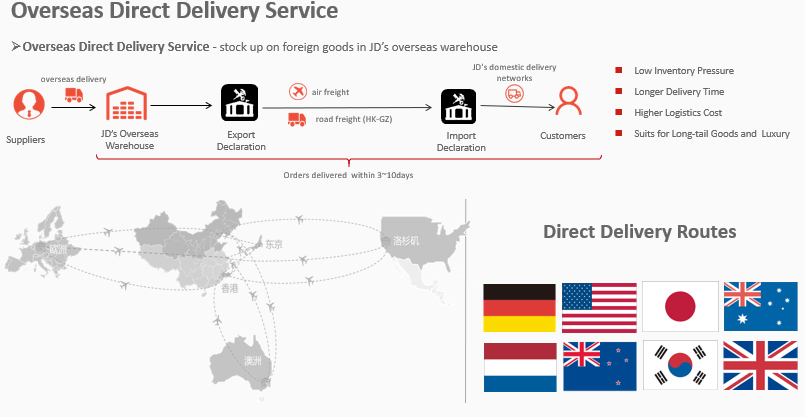 Overseas direct delivery service: Foreign goods could be stocked up in JD's overseas warehouse. Goods will be sent directly from JD overseas warehouse when there is order from customers. This business mode could help brands to lower the burden of inventory greatly. However, the delivery time will be longer, and the logistics cost will be higher. This business mode is suitable for Long-tail Goods and Luxury.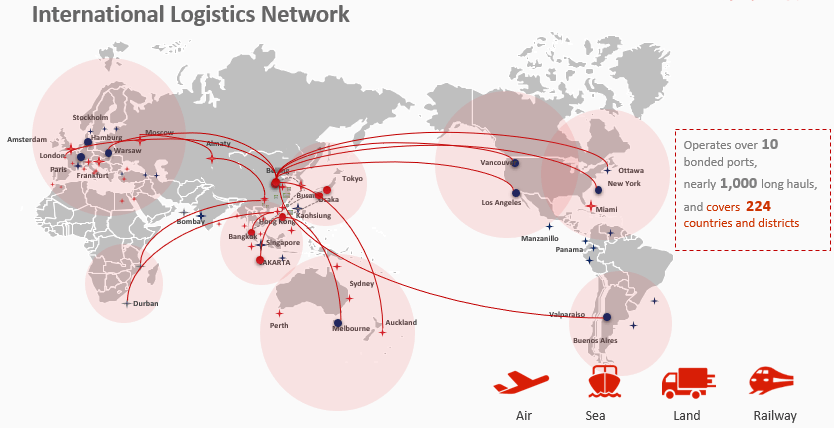 JD cover more than 200 regions and countries, operating over 1000 transportation routes in terms of international logistics. There are more than 10 bonded ports in China and operate 110 overseas warehouses. JD provides both export and import logistics services for general trade and cross border partners.
JD Worldwide Service Union
JD Worldwide Service Union offer one-stop service of cross-border e-commerce solutions for overseas brand to tap into China's market.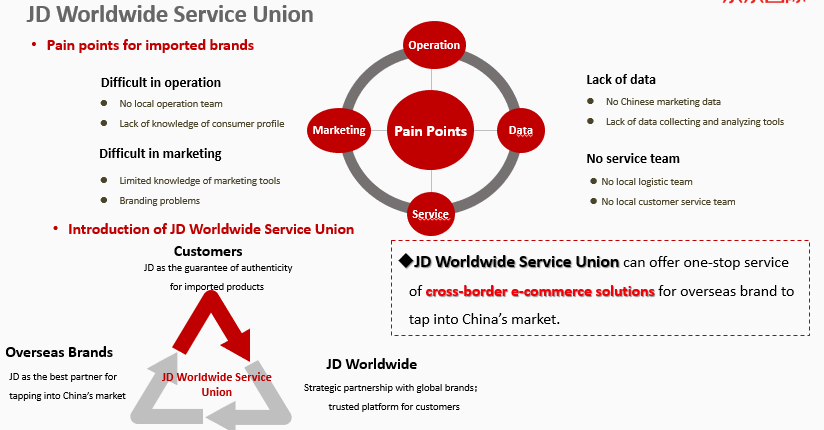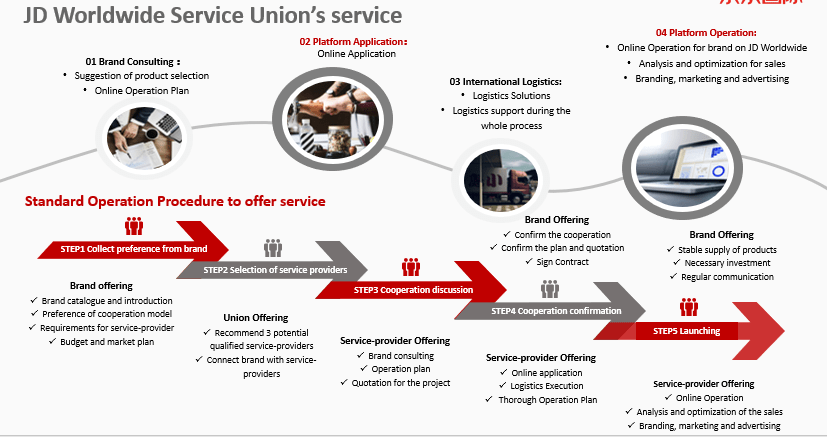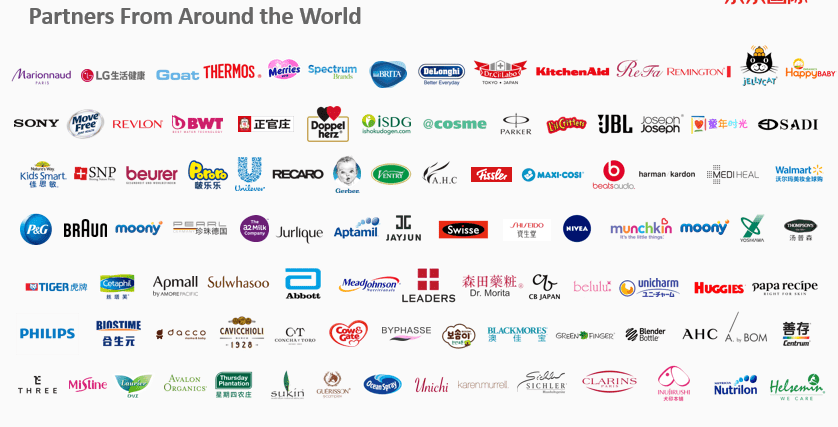 Download the E-Book on China Advertising Now for FREE!
OctoPlus Media Curated Content for China Marketing Education
Discover the China market and Integrate with marketers to make better decisions and devise better marketing programs
Add Your Heading Text Here
The Complete China
Advertising Handbook (2023 Guide)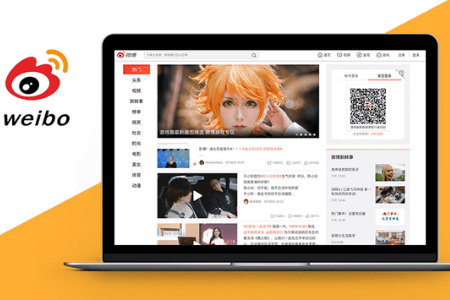 *A Preview Of Our Handbook
Add Your Heading Text Here
The Complete China 
Programmatic Advertising 
Guidebook (150pages)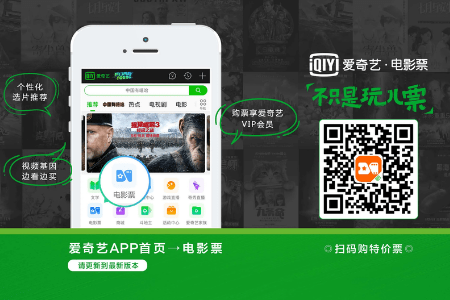 *A Preview Of Our Handbook
Get your free China marketing E-book and get started today by filling up the details.
 The completed version will be delivered straight to your inbox!!