Marketing to Chinese tourists
Discover online and O2O marketing strategies using Xiaohongshu, WeChat, Baidu, KOLs, micro-influencers, LBS and SMS.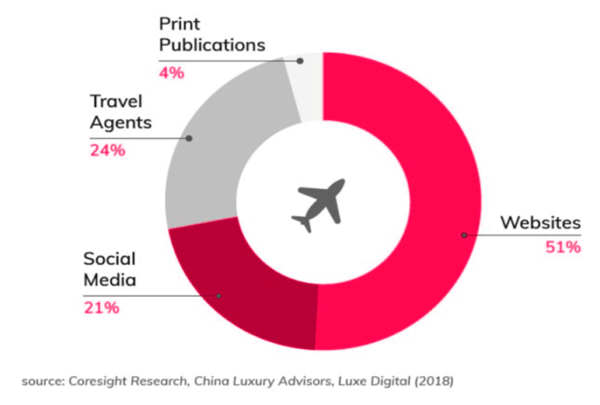 Affluent Chinese tourists tend to base their travel-related decisions on online reviews by other travellers. They compare destinations, and look for discounts and deals on Baidu as well as other travel websites.
Most of them turn to WeChat and user-generated content platforms such as Xiaohongshu, Mafengwo, and Fliggy to find more information and book their trips.
What is CSEO? | Create word-of-mouth content that ranks on top for your China marketing!

CSEO
Be the top result for word-of-mouth and micro-influencer reviews
Rank first for KOL product seeding, news media and websites

WeChat ecosystem
Leverage WeChat Official Account, WeChat ads, WeChat Mini Program and WeChat Pay to attract and engage with Chinese consumers

Paid ads
Show your potential customers the right ads in all the right places with Baidu SEM on the go, WeChat LBS ads, Mini Program Nearby coupons, LBS SMSes, display ads and push ads

Xiaohongshu
Let your brand shine with Xiaohongshu influencer reviews and KOL seedings, and through Brand Account management
Why is word-of-mouth (WOM) marketing essential in China? 
The fact is that Chinese customers trust social proof such as peer reviews and WOM recommendations, even more than official sources of information.
OctoPlus' CSEO service places your brand on WOM touchpoints that you should not miss – Baidu, WeChat, Xiaohongshu, Tmall and more. Let us help you combine content with SEO to bring you guaranteed brand exposure topping search results through our unprecedented content marketing techniques.
Before committing to a purchase of a product, Chinese consumers typically check for social proof through past reviews and recommendations on Baidu and Xiaohongshu.
OctoPlus Media is the first and only agency that offers CSEO – an exclusive digital marketing strategy that blends content seeding powered by SEO. We deliver marketing content to your intended audiences directly through product, forum and KOL content seeding on Baidu or Xiaohongshu, so that your business can maximize its brand awareness.
The most popular search engine in China
500 million daily active users "Baidu it" when seeking recommendations
The main source of information during the pre-travel planning stage
The go-to source of information for shoppers on the go
Harness the buying power of Chinese shoppers
Better brand authority means more sales
Integrate powerful content strategies with a targeted SEO approach
Rank high on Baidu when customers search for recommendations
The leading e-commerce social media platform in China and top cross-border e-commerce app
Xiaohongshu
Also known as 'Little Red Book' or 'RED', it is one of the largest and fastest growing social e-commerce apps in China.
It is also an ideal platform for brands whose target customers are Millennials and Gen Z.
Unlock the full potential of your marketing activities in China with WeChat by leveraging its massive reach of up to 980 million Chinese consumers. Let OctoPlus Media guide you in harnessing China's most dominant market player for maximum brand exposure.

Leverage programmatic display banners across the extensive Chinese media network (including mobile, app, and website) to reach Chinese travellers during the planning and travelling stages.
Target Chinese travellers on the go through SMS messaging, location-based ads, and Baidu mobile search.
Paid search (Google, Baidu, Yahoo!, and Bing)
Paid media planning 
Native ads and location-based Ads

Put the right video and display ads in front of the right audience, powered by both human expertise and AI.

CPI: cost per installation
ASO: app store optimization (guaranteed ranking)
ASM: app store marketing

Promote your brand and products through paid social ads (Facebook, Instagram, Linkedin, and Twitter) and paid social ads in China (WeChat, Weibo, Douyin).
More than 500 million people in China use Baidu, the country's premier search engine. It has become an integral part of Chinese everyday life, with many going online to "Baidu it" when looking for information. Establishing both your organic and paid presence on Baidu is crucial for breaking into the China market successfully.
Baidu marketing strategies include:
Baidu PPC search ads 
Baidu display ads 
Baidu native ads 
Baidu SEO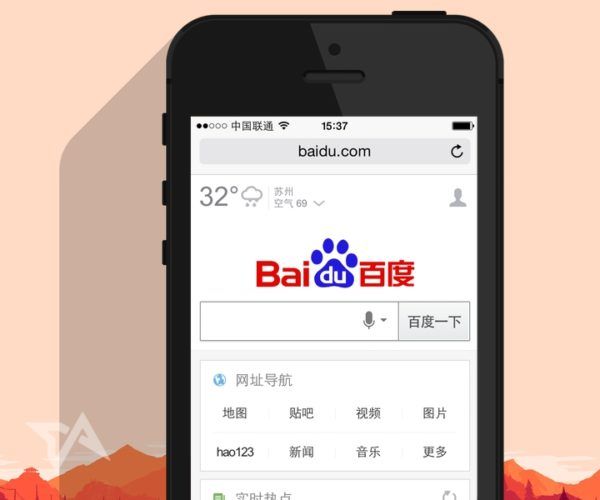 Xiaohongshu – also known as 'Little Red Book' or 'RED' – is one of the largest and fastest growing social e-commerce apps in China. If you're a brand looking to create positive buzz around your product and drive more online sales among Millennials and Gen Z, this is the most effective channel for you.
Having a well-managed Brand Account and strategic WOM campaigns on Xiaohongshu can significantly improve brand awareness, reputation and sales.