How to succeed with China Livestream Marketing for Ecommerce Brands (Myths Debunked)
The report from Azoya Consulting "9 Myths Brands Need To Know About Livestreaming in China" had summarized the Myths that helps ecommerce brand easier to succeed in China Livestreaming market.
Myth 1: Should brand cover all China livestreaming platforms?
The answer is NO. There are a lot of top livestreaming platforms in China like Taobao, Douyin, Kuaishou and etc. But not all platforms suit your brand, as the platforms have different marketing strategies and target audiences.
there are 3 main directions that brand need to look into it before choosing a right livestreaming platform.
1) Key Platforms
There are 3 major tiers in China's livestreaming e-commerce market. 1st tier with largest market share which is Taobao live platform, and the 2nd tier belongs to the two platform which major in short video, Douyin & Kuaishou. And the 3rd tiers are JD, Little Red Book and other platforms.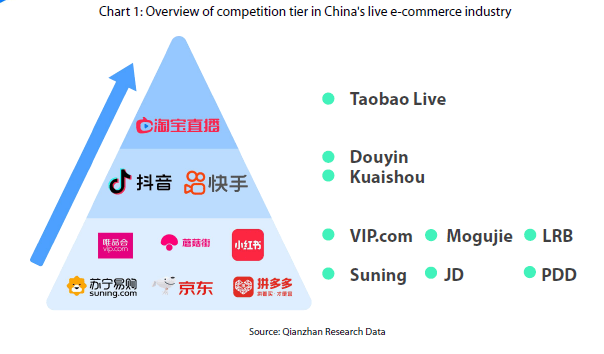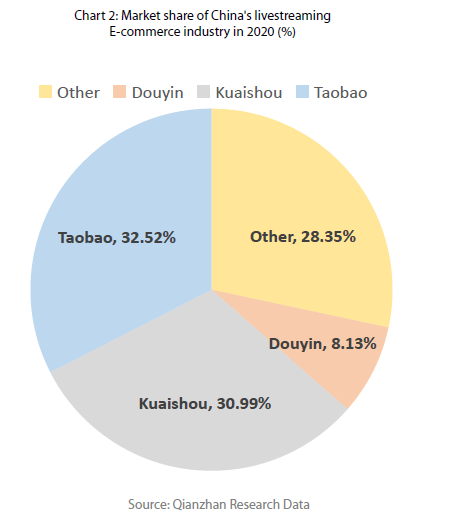 Myth 2: Influencer/KOL with higher follower the better for my brand
Influencer/ KOL with higher number of followers, doesn't mean it will be the best to fit your brand. In Livestreaming e-commerce industry, KOLs are differentiate by categories, product style and business models.
Before selecting the right influencers/KOL, brand need to research the KOLs character and their follower pool in order to align your brand target consumers. Besides, brands also need to pay attention to the traffic data from the influencers/KOL, make sure the traffic are not falsified.
Myth 3: Livestreaming can help to build brand awareness without doing pre-marketing
In order to boost awareness of the campaign, brand need to promote the livestreaming campaign on local social media platforms in advance. Brand need to understand that, a pre-marketing and brand image are important for brand, It is not just strategy, but is also a foundation to connect brand with consumers to gain high ROI from livestreaming ecommerce.
A livestreaming campaign do have steps of work in order to make it run smooth and to have better outcome. For example, considering the brand's own attractiveness, the live price system, traffic guidance of platform and also the marketing plan for the livestream campaign. Therefore, a strong marketing plan and brand seeding is very important, in order to strengthen the livestreaming campaign.

Find out more Livestreaming Cases we have done for different brands!
Myth 4: Product should appear earlier during livestreaming

The product sequence for livestreaming is important. Different product arrangement has different effects on audience staying in the livestreaming and sales conversion that can be made. Hence, Brand should select a best time slot and also the product sequences to maximize the benefit of livestreaming.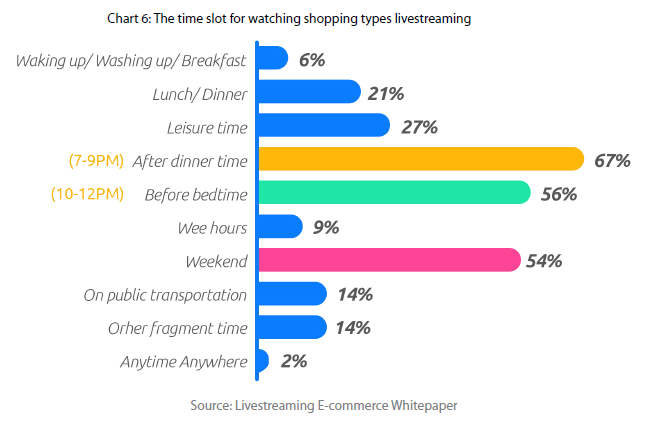 Myth 5: Livestreaming Campaign should promote 1-2 products from my stock categories

its reasonable for SME brands with lesser SKUs, as they have lesser options for influencers/KOLs to promote in the livestreaming and it helps to increase the popularity for each promoted product and it helps to drive sales and increase brand awareness through livestreaming.
However, for large brands with wide categories, there have more product category to be consider. When the core product earned good result in livestreaming room, consumer may stay in the livestreaming room to continue shopping.
Myth 6: More livestream campaign on micro- influencers/KOLs platform

Micro-influencers/KOLs might not be the best way for brand to promote their brand and product. As the traffic and popularity of micro-influencers/KOL are low, they do not have large fan base compare to those Top KOLs, the result of live streaming result might be satisfaction and the livestreaming campaigns might not be effective enough to drive and growth the brand sales and awareness.
Myth 7: Livestreaming result will be good with the lead of Celebrities
Use celebrity as the host in livestreaming campaign do have an advantage of fanbase, but more viewers don't mean that it has higher sales, the fans not necessarily turn into consumer and boost the sales. A good sales campaign is based on the audience, products and also prices. Brands need to clarify their objective of doing a livestreaming campaign and collaboration
with a celebrity.
Myth 8: Should brand create own livestream channel?
If brand's budget is not flexible enough, it is not recommended to spend too much effort to create a own livestream platform. However, in the view of long run, creating a brand's owned livestream channel are valuable, as some brand with big fans base will use the model to promote products,
drive sales and develop brand own private traffic.
Myth 9: Livestreaming campaign is just clearing existing stock

We can't predict the sales and turn out in the livestreaming session. Brand should always be prepared to prevent unexpected result. Hence, prepare on product inventory and shipping capabilities to obtain collaboration opportunities are required.
It's always important for brand to review the market before launching a livestreaming campaign. Brands should be familiar with the Chinese market and livestreaming platform in order to make the campaign succeed. 
Get In touch with us now ! To discuss about your Ecommerce Livestreaming Marketing Plan
Talk to our team.
It's a team with one single shared goal, which is our client's success. Deliver results for your business now. 
 Email: bd@octoplusmedia.com