GoGBA WeChat MiniProgram | WeChat Technical Development for HKTDC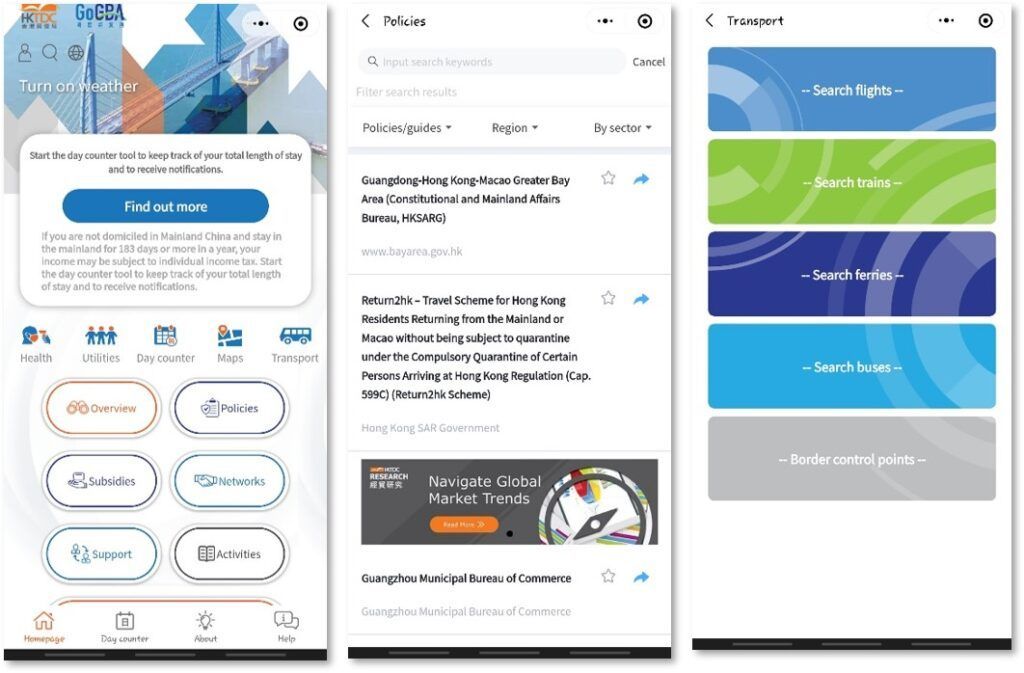 Project Overview
Objective: To build a comprehensive and essential tool for import and export companies in Greater Bay Area
Highlights
This project is led by the Hong Kong government. The "GoGBA" comprehensive platform project in Greater Bay Area, which was named and built by the Chief Executive of Hong Kong to the Central Debriefing Report. The project relies on Tencent's WeChat Mini Program platform to provide convenient policy services and corporate assistance for companies in the Greater Bay Area, especially the import and export trading companies, making the GoGBA project an essential tool for import and export companies in the Greater Bay Area.
Honorable Moments
OctoPlus team managed to deliver the successful launch of this mini-program on time in just three months, a good demonstration of teamwork, project management, and technical development capabilities.
The platform requires a connection with multiple national data platforms and multi-language versions. The integration with international API providers enables valuable and efficient real-time data processing.
Worked with Tencent on cutting-edge technology to realize more complex mini-program functions.