Toutiao SEM Advertising Case Studies | Education, B2B, Retail
Toutiao (Literal meaning: Headlines) or Jinri Toutiao (Literal meaning: Today's Headlines) is the leading integrated information platform in China today. It allows hundreds of millions of Chinese netizens to understand what is happening in the world, and also allows advertisers to be known by more consumers. It is a superb content platform that recommends information to users through artificial intelligence technology. From information to knowledge, the value of Toutiao continues to increase. In addition to following top news through Toutiao, users can also gain knowledge through it.
Read more about Toutiao or contact us if you wish to understand more about the platform.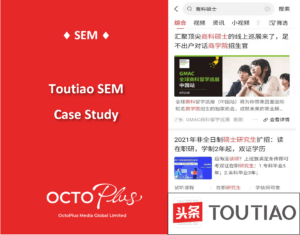 Toutiao SEM Case Study #1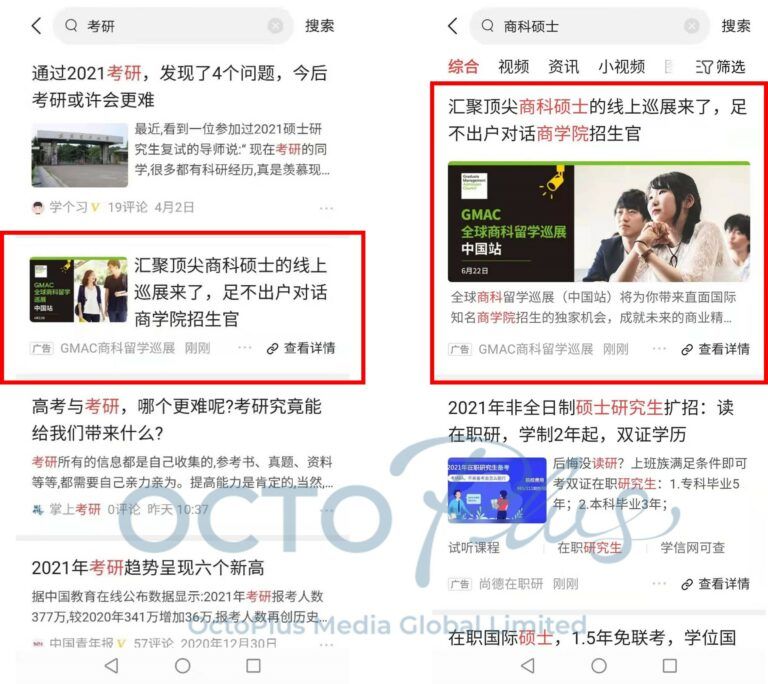 Toutiao SEM Case Study #2
Project Overview
Advertiser: Citrix
Objective: Citrix Systems, Inc. is an American multinational software company. Citrix would like to promote their services to relevant target audiences that are interested in their products and services
Toutiao SEM Case Study #3
Project Overview
Advertiser: One Central Macau
Objective: One Central Macau is looking to promote prgrammatic video on top video site in China. Their objective is attract tourists in Macau to visit and shop in One Central and increase revenue of physical stores by targeting tourists who are in Macau or about to visit Macau.