WeChat Launches WeChat Search Ads! Newest WeChat Ad Targeting Keywords Search
From 20 October, WeChat Search Ads has officially launched! It is an advertisement displayed on the WeChat search result page based on the WeChat ecosystem. Buying method is based on performance (CPC).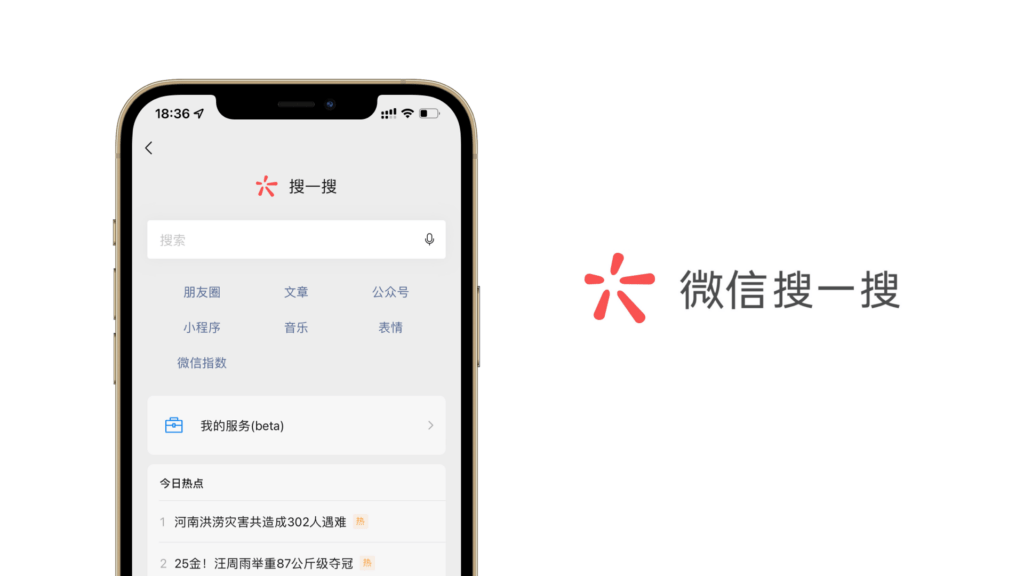 WeChat Search Ads - Search Entry
There are four main types of entrances:-
Global search – keyboard SUG/ search discovery/ search history

Discovery search – discovery search recommendations

Tag search – conversation entry #tag#, tag click in Moments feeds, tag click in Moments comments

Fingertip search – conversational full-text search, conversational word search, Moments fingertips text search, H5 fingertips search and third party H5 initiated search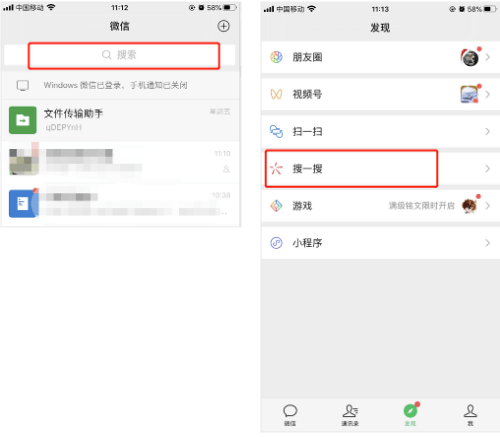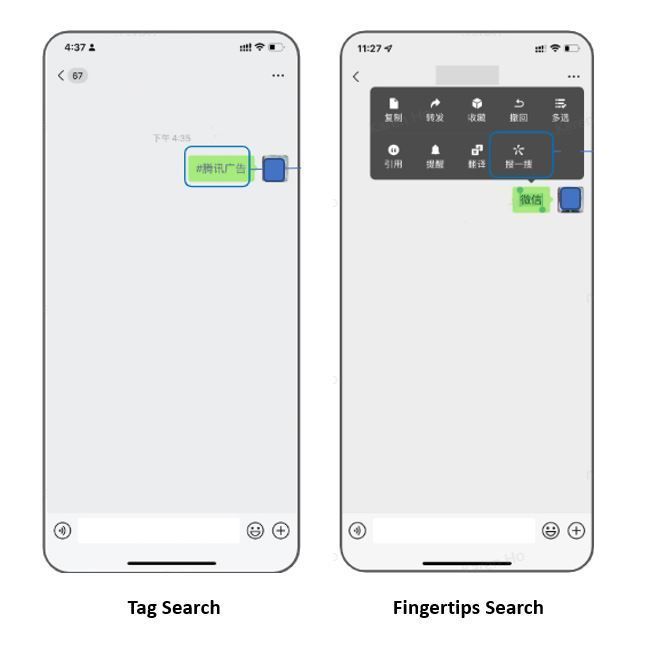 WeChat Search Ads - Ads Introduction
The ad includes a title, description, ad image and brand name.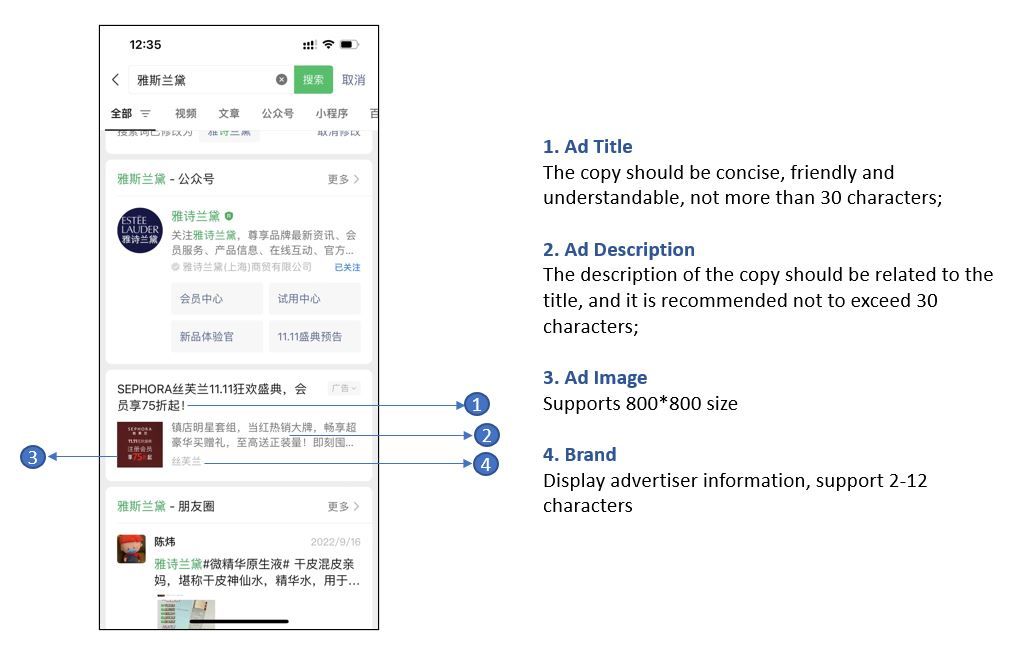 WeChat Search Ads - Promotion Page
There are different variety of promotion page options for different promotion goals to achieve the marketing goal more efficiently.

Native promotion page/mini program/custom link (including trails, etc.)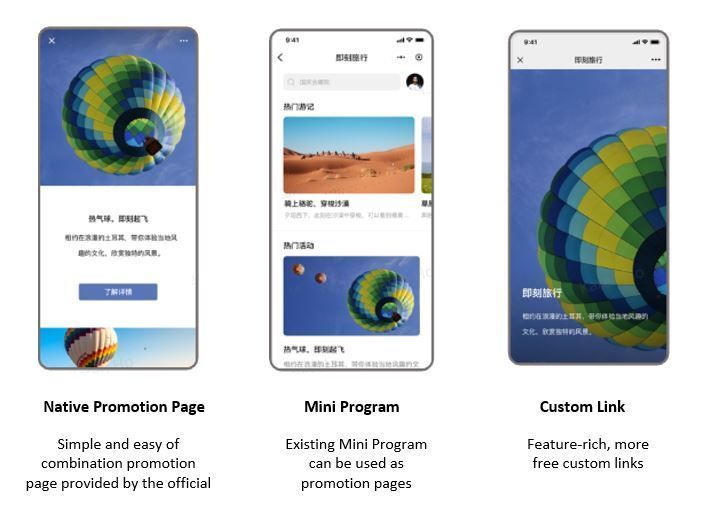 Ad Objectives and Bidding
Bidding method: Support CPC/oCPC bidding, advertisers can choose according to their own needs and requirements.
CPC bidding: calculated according to clicks, supports bidding based on keyword granularity and is more flexible;

oCPC bidding

: can customize the optimization goal of the advertisement based on the actual promotion needs, and then set a bid for the optimization goal. The system will intelligently optimize the delivery to accurately reach users with high conversion rates.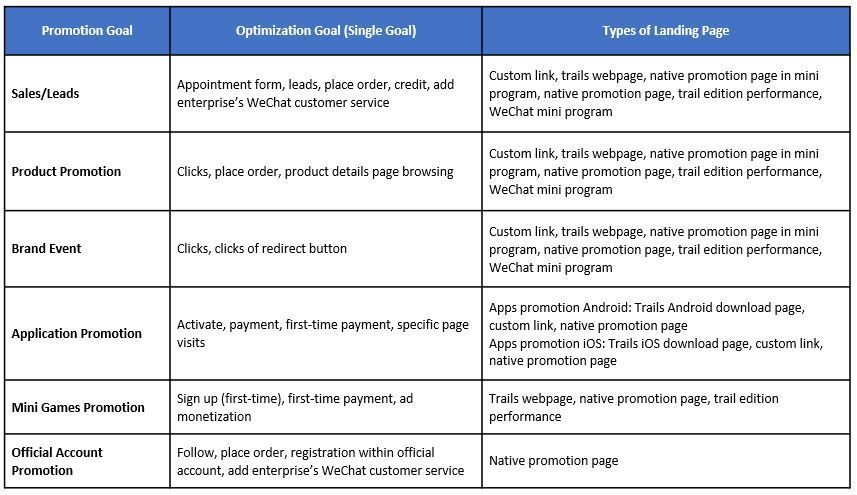 For more WeChat Search Ads advertising inquiries, please contact us! 
For more WeChat services, you can refer to WeChat Marketing!
Talk to our team.
It's a team with one single shared goal, which is our client's success. Deliver results for your business now. 
 Email: bd@octoplusmedia.com